North American Junior Bible Quiz Tournament (Nationals)
NAJBQT 2021 will be held this year in Branson, MO, we would like to encourage everyone to support our junior team as they travel & compete July 17th-23
To watch the tournament visit http://upcquiz.com/results/livenew.php
The North American Junior Bible Quizzing Finals will be held at: Chateau on the Lake 415 North State Highway 265 Branson, Missouri 1-88
About this event
The North American Junior Bible Quizzing Finals will be held at:
Chateau on the Lake
415 North State Highway 265
Branson, Missouri
1-888-333-5253
Saturday, July  17, 2021
5:00 p.m. Registration/Check-In begins
6:00 p.m. Orientation for all officials, quizzers and coaches (matrix construction)
Sunday, Monday, Tuesday, Wednesday  — July 18-21
8:45 a.m. – Devotion
9:00 a.m. – Quiz Competition Begins
12:15 – 1:00 p.m. – Lunch
1:00 p.m. – Competition Continues
5:00 p.m. – Dinner
Sunday, July 18
7:00 p.m. Rally – Chateau on the Lake
Tuesday night, 7:30 p.m. July 20, we have a block of seats for Jesus at Sight and Sound. Prices include tax: Adults $59.00 and Children (3-12) $29.00. Call Southern Hospitality Tours at 501-912-2033 or 417-230-8847 to book your tickets now (if no answer please leave a message and someone will return your call) , make sure you let them know you are with Junior Bible Quizzing (do not contact Sight n Sound to get included in this group). These tickets are on a first-come, first-serve basis so secure your seats as soon as possible. If you want to sit next to a specific team you will need to order your tickets together. If you have allergies or need special seating please mention that when ordering your tickets. You will be required to pay for your tickets when ordering so have a credit/debit card ready. The tickets will be at the Chateau for pickup during orientation and also during Sunday night service. There will be a table set up with a representative from Southern Hospitality to give you your group tickets. Thursday, July 22
8:45 a.m. – Devotion
9:00 a.m. – Final Competition
12:00 p.m. – Awards
If you have any questions regarding your online registration or need any additional information regarding finals please do not hesitate to contact us at 636-229-7892.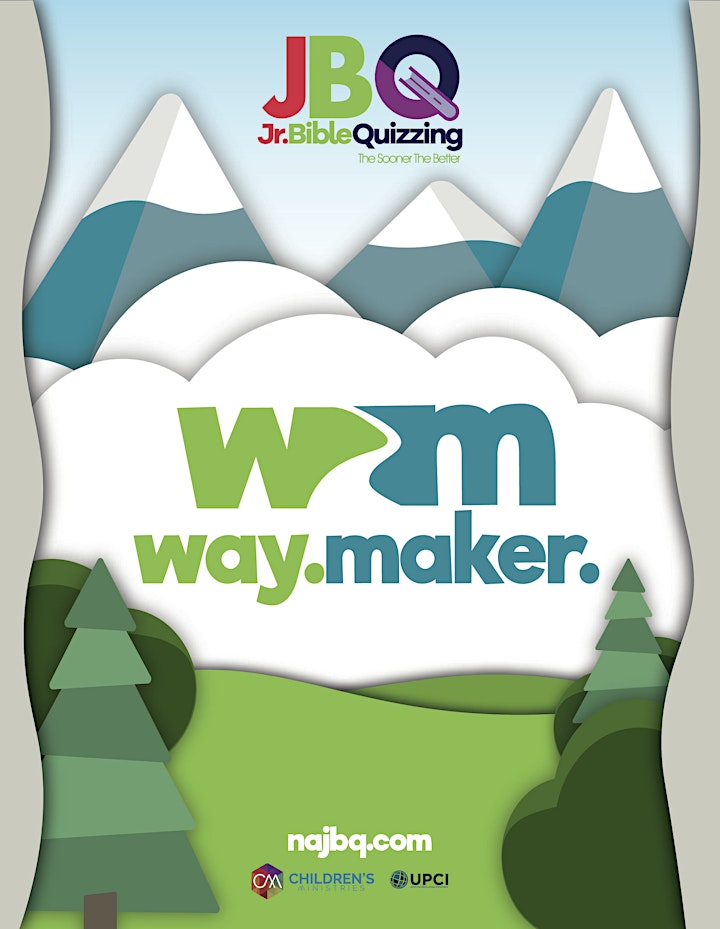 Contact Form
Get in touch with us.